Perpetual Shine Tiger Eye Orgone Pendant – EMF protection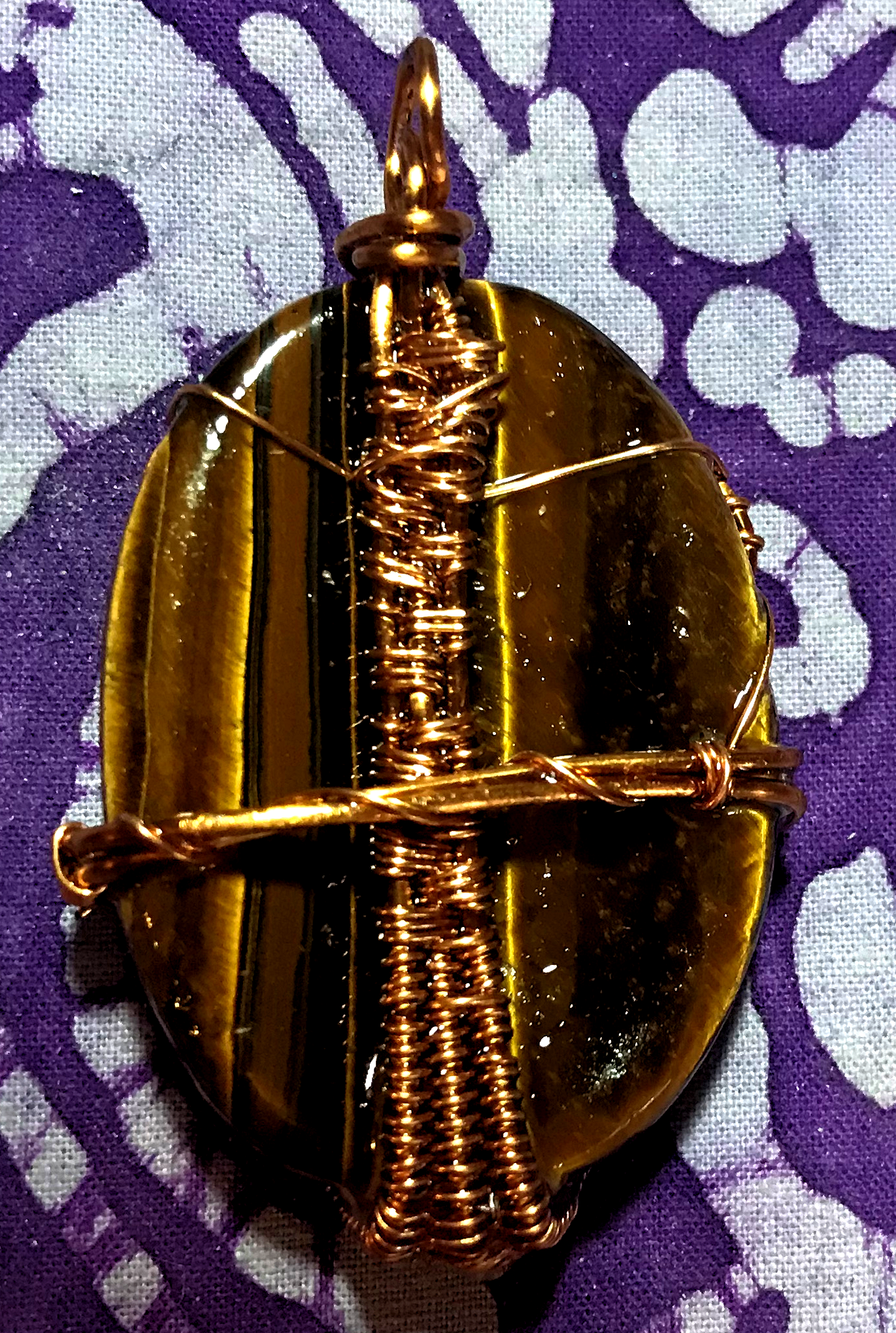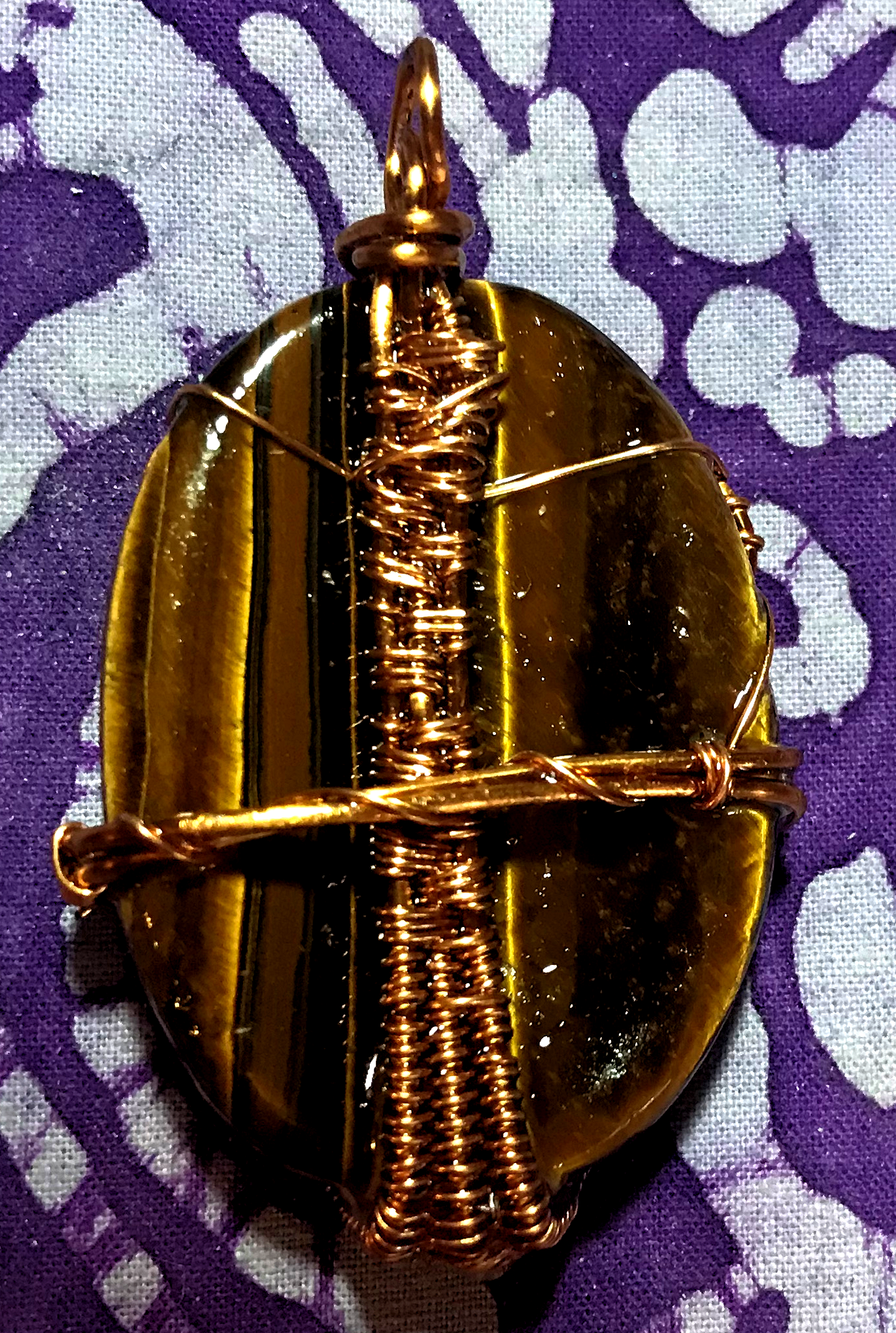 Tiger Eye gemstone wrapped in solid copper wire, encased in a thin layer of resin. This solid orgone energy generating pendant keeps it's luster.
Tiger Eye protects against external stresses, restores physical energy, truth, understanding, emotional balance, luck, good fortune, travel protection, communication, recognition of own faults, overcoming stubbornness, self-confidence, connection with the Earth.
Comes with black cord. Free surprise gift and flashlight pen.