Perpetual Shine Amethyst Orgone Pendant – EMF protection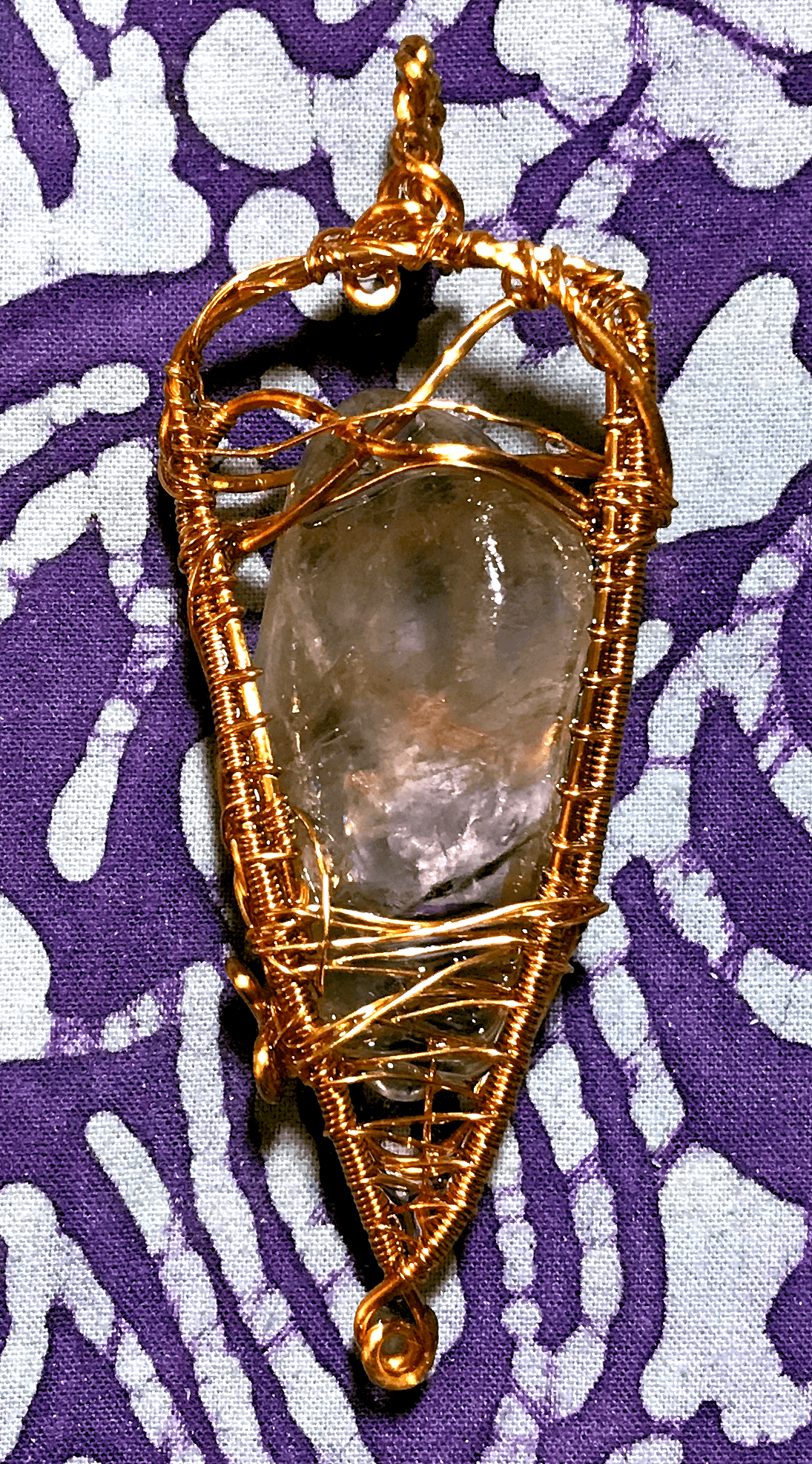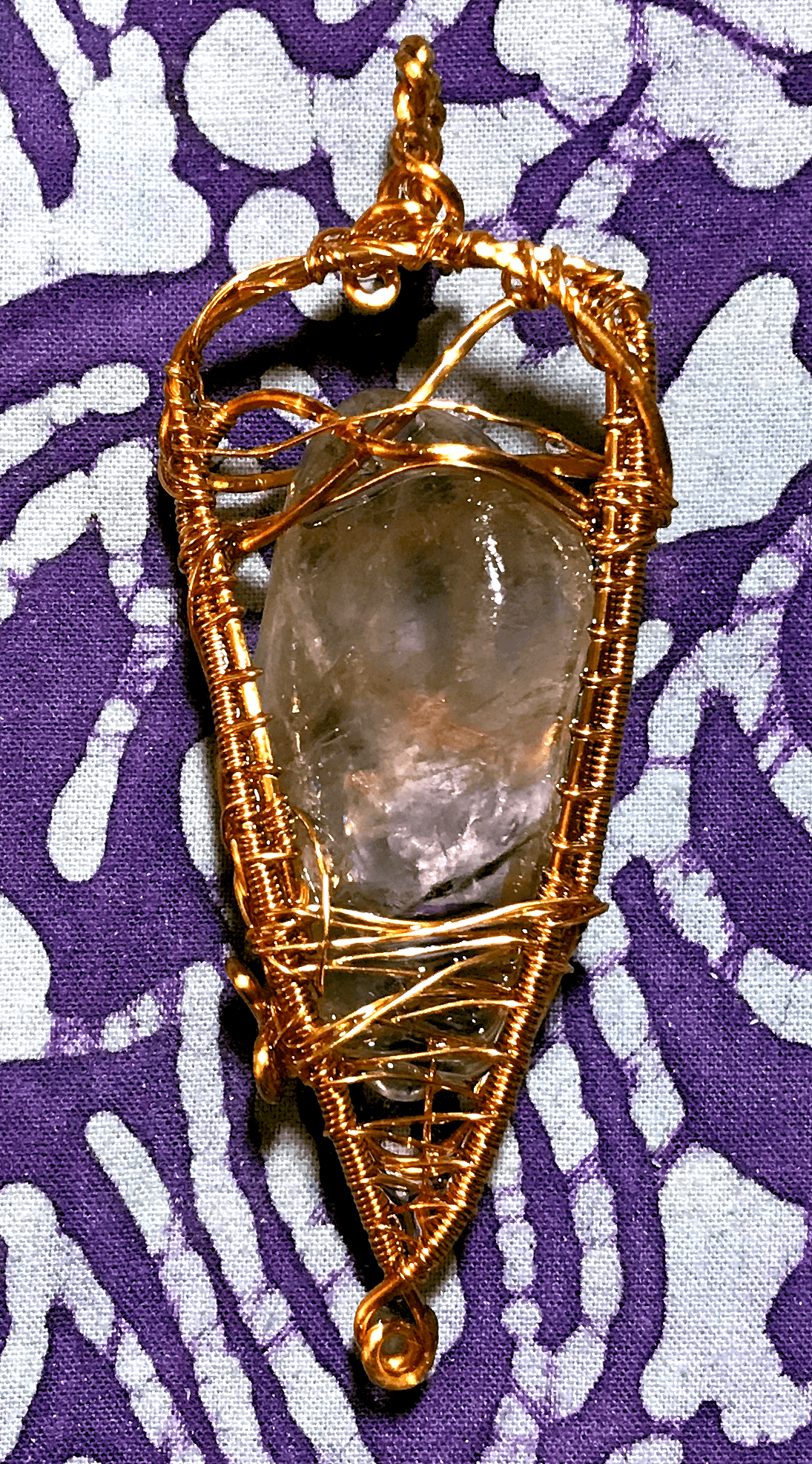 Amethyst gemstone wrapped in solid copper wire, encased in a thin layer of resin. This solid orgone energy generating pendant keeps it's luster.
Amethyst transmutes negative to positive, heightens spiritual awareness, calming, soothing, assists in overcoming addictions, provides protection, good judgment, pleasant dreams, new beginnings, stability, eloquence, common sense, compassion. It emanates vibrations of peace, love, happiness.
Comes with black cord. Free surprise gift and flashlight pen.